Going Above and Beyond To Find Your Next Home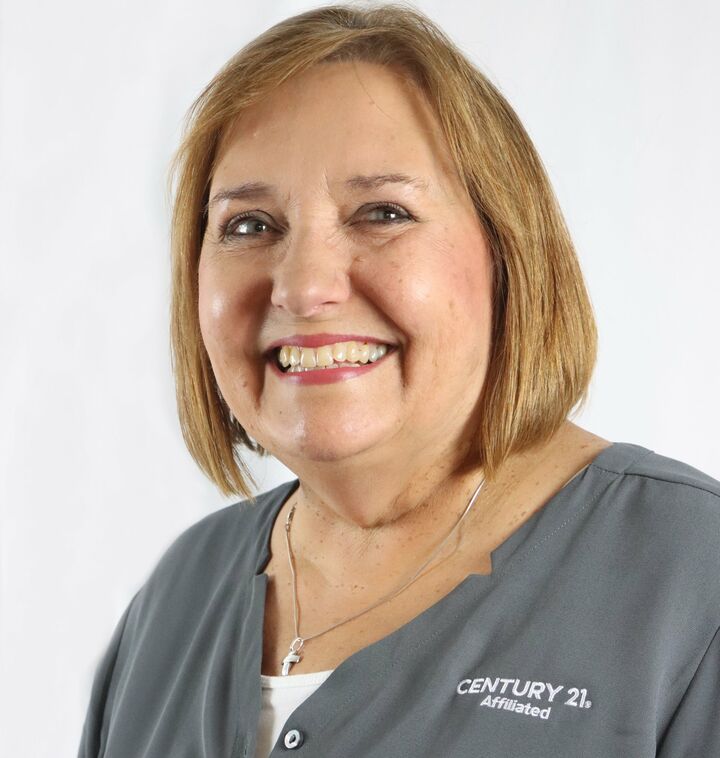 Thank You for visiting
Barbara Laib
REALTOR® with
CENTURY 21 Affiliated
Hello, I'm Barbara Laib, REALTOR® with Century 21 Affiliated in Appleton, WI. I have 16+ years of experience helping buyers and sellers achieve their real estate goals throughout this market.
I'm a graduate of the REALTOR® Institute (GRI) and am an Accredited Buyer's Representative (ABR), a Certified Residential Specialist (CRS), a Certified Negotiation Expert (CNE), and a Short Sale and Foreclosure Resource (SFR).I serve on the State of Wisconsin Committee for Residential Real Estate Council of REALTORS® RRC/CRS.
I specialize in all types of housing and loans, including the VA Loan. I'm from a military family and specialize in helping military families buy, sell, and relocate. Whatever my client's needs, buying or selling, they come first.
My satisfaction rate is 99-100%, and I've written books on ways to find success in any real estate market. I now have a weekly video on YouTube.
Let me show you a custom plan for your success on a free consultation
LOOKING TO
BUY A PROPERTY?
LOOKING TO
SELL A PROPERTY?
FEATURED LOCATIONS
Call Barbara Laib at 920.585.5400 if you wish to BUY or SELL a property in the
Appleton

 area!
More Reasons to Choose
Barbara Laib

as Your Real Estate Professional!
If you're looking for the perfect home to buy that matches your wants, needs, and budget, I can help.
With me, buying a house that aligns with your essential criteria and fits your lifestyle is much easier than you'd expect. I'll help you remove the complications and confusion by educating you on the market and providing the relevant details about each home so that you're making smart choices.
Once I learn about what you're looking for, I can offer a customized search to make the process as unique as you are!
You can find homes based on price, location, size, school data, and much more. I'll keep you in the loop, saving the refined searches of your favorite homes online so that you can refer to them and receive notifications about the availability and future listings.
When you're ready to start your home search and request visits, you can count on me to be your expert guide. And I'll be with you every step of the way, from spotting potential homes to helping you make an offer.
If You are Planning to Sell, Make Sure You Have the Right Real Estate Agent!
When the time comes to sell your home, you don't have to go it alone. Let me lend a hand, offering the tools, information, and expertise you expect from your local real estate professional.
Before you list your home, you'll want to get an estimate to determine how much your home is worth. I can run a comparative market analysis that compares your homes to others like yours in your area to determine its fair market value and asking price.
A variety of market conditions can impact your home's value, like interest rates, foreclosures, and the sale prices of comparable homes.
I've got intimate knowledge of neighborhoods throughout the Fox River Valley and Wisconsin's Northwoods, and I bring you the skills and expertise necessary to provide a detailed assessment of your property. I'll set the right price, design your listing, and put together a comprehensive marketing plan to reach a broad audience of potential qualified buyers.
I'll guide you through every step of the listing process until it's time to bring buyers around for walkthroughs and negotiate on their offers.
Barb is a great realtor. Very professional, great knowledge, very efficient, and great friendly personality. I would highly recommend Barb to be your realtor. She helped us find the right house that we will be closing on in September 2015.
Barb Laib priced our condo correctly, presented us with a marketing plan and followed through to closing. Barb is an optimistic person and was a delight to work with. I would recommend Barb to family and friends whether they are buying or selling.
Barb was knowledgeable and responsive. She advised us on staging the house and pricing. She was always upbeat and positive. We enjoyed working with her and highly recommend her.